Harnessing Data, Powering Performance

Navigating through the data deluge; Finding the true value of research provider interactions

Interaction type x Interaction Rate = not what you actually value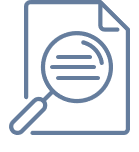 The Problem: Total interaction numbers multiplied by rate card values never paints the whole picture
Our Solution: We use behavioural factors to isolate where the real value trends are amongst tens of millions of interaction data points
Validating interactions or overlaying vote data still leaves a lot of unanswered questions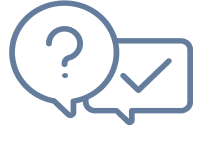 The Problem: A useful way to add some qualitative measures but isolating subjectivity still a challenge
Our Solution: We can overlay any other qualitative data points to interaction data to isolate subjectivity trends to give a much clearer objective view of value
Relying on one-sided research provider interation data sets

The Problem : Without a balanced viewpoint you are left to wade through highly subjective data interpreted by your research providers
Our Solution: Changing behaviours is never easy but we have a simple to use and fully configurable software solution to help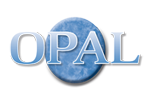 Identifying true research provider value
Objective of OPAL

Unravel the inconsistencies of raw interaction data
Apply behavioral analytics factors to find the true value of your research providers
Identify how to efficiently utilize research budgets powering cost management performance
Product suitability
COOs, Broker Relations, anyone managing research provider relationships
CFOs
CIOs

Transparency via dynamic dashboards
Objective of Rapid
Moving toward objective data aiding better quality judgment on value of your research providers
Interactive analytics outputs powering up decision making processes around research provider performance
Product suitability
Investment professionals
COOs, Broker Relations, anyone managing research provider relationships

Primary interaction data capture
Objective of IRate
Providing fast, easy & in your workflow interaction data capture
Balancing out research providers interaction data
Building in critical MAR elements around corporate access activities powering compliance performance metrics
Product suitability
Investment professionals
Team assistants
Compliance
Quintain Analytics was formed in 2016 by, Stephen Carney and John Norris, who collectively have over 40 years of experience in Capital Markets. Our experience focused specifically on studying the interaction behaviors of investment management professionals and their research providers. We turned that extensive behavioural knowledge into a system to help firms isolate, understand and articulate where they are generating accretive value from research provider interactions.
Whether it's for effective research budgeting or value attribution (vote) purposes, transparency and/or collection of your own interaction data, we have products and solutions that can be configured to meet your data analytics reporting or software needs.
Some of the world's largest asset management firms rely on Quintain Analytics to harness their big unstructured data sets to help deliver operational and fund related performance and our mission is to continue to help firms navigate their way out of the data deluge.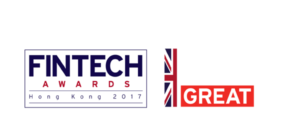 29th Novenber - Quintain Analytics
Wins UK Department for International Trade Hong Kong Fin Tech Award
Since MiFID II's research unbundling rules came into force in January 2018, with the regulatory intention of eliminating the sellside's practice of offering investment research as inducements to utilise their execution services by mandating that explicit fees are charged for research, the 'value' of research has become a pressing question. Rather than passing these fees onto their clients, most European ...
Read More
Read full article
This is not another "demise of the sell-side" article Since the introduction of MiFID 2 in January of last year, there have been many pieces written by journalists, industry practitioners and other experts on the impact for both buy-side and sell-side professionals. Much of what has been written focussed on shrinking sell-side research budgets, the hit to IRPs, the exodus ...
Read More
Read full article
We are a dynamic growth company who enjoy creating analytics and technology solutions for complicated problems.
Through innovation, and focus on quality, we harness data, powering performance.
If you enjoy what you do, and have the passion to help us get to the next level then drop us a line, we'd love to hear from you.
Tell us about yourself and what you want to do.